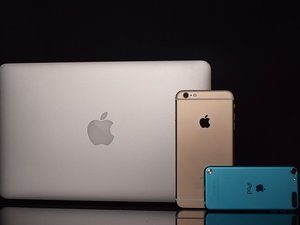 Are you an Apple user?
On September 7, Tim Cook, Apple's CEO, took the stage at the "Far Out" event held at the company's headquarters in Cupertino, California, to unveil a slew of brand-new and significantly enhanced devices. The iPhone 14 and several new smartwatches and AirPods are among the latest products.
The company released three new smartwatches
The new Apple watch series 8 was released at the event. Apple's newest smartwatch has a redesigned watch face, a large display, and several safety features, including collision detection.
The standard model begins at $399, but enthusiasts may upgrade to the deluxe model for cellular data connectivity. The Apple Watch SE's new design is identical to its predecessor's. The only physical difference is that the base casing is composed of a nylon composite material, making it somewhat lighter. Beginning at $249, the SE is less expensive than previous models.
The Apple Watch Ultra has a case built from a titanium composition, making it more robust than other Apple Watch models. In addition, the display brightness of the smartwatch is 2000 nits, making it the brightest among all Apple watches. Along with sophisticated algorithms for reducing wind noise, the three built-in microphones considerably enhance the overall sound quality of the device. Another notable feature of the Apple Watch Ultra is the dual-frequency GPS, which provides more precise GPS data. The Apple Watch Ultra is priced at $799.
New iPhones and AirPods
The H2 audio chip, swipe-based volume controls, improved noise cancellation, and extended battery life are just a few of the improvements included in Apple's AirPods Pro 2.
Despite the new features, Apple decided not to change the price from $249.
The most interesting new product unveiled by Apple is the iPhone 14, which will be available in four distinct models: iPhone 14, iPhone 14 Plus, iPhone 14 Pro, and iPhone 14 Pro Max.
Apple made several hardware and software improvements to the iPhone 14 and iPhone14 Plus, including enhanced thermal performance, a new photogenic engine to boost the camera performance, and satellite communication in the event of an emergency.
The "dynamic island" feature can only be found on the iPhone 14 Pro and iPhone 14 Pro Max. According to Apple, "the dynamic island enables new ways to interact with iPhone, featuring a design that blends the line between hardware and software, adapting in real-time to show important alerts, notifications, and activities."
With the iPhone 14 Pro and iPhone 14 Pro Max, consumers will have access to updated
features, including improved cameras, adaptive flash, enhanced safety features, and the new A16 chip to improve efficiency.
Customers may place orders for any of Apple's newly released items; however, the iPhone 14 Plus is not scheduled to ship until October 7, 2022.
My perspective
The "Far Out" event Apple hosted was undoubtedly exciting for those passionate about the company's products. It will be intriguing to watch how Apple continues to develop innovative approaches to continue servicing its customers.
Bazinga!
---
By Denis Wilson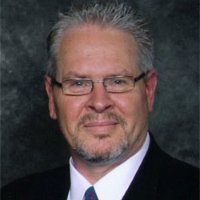 Thanks for reading this post. I always take into mind that your time and attention are precious. And these posts need to be timely, to the point, and short.
For more tips on thriving with small business technology, check out the other blog posts at DWPIA Blogs. You can also find me on LinkedIn, Facebook, and Twitter. 
I am also a published author and speaker on cloud computing, work-at-home, and cybersecurity. I work extensively with business and professional associations to provide free small business technology education programs.
Contact me if you would like me to speak to your association