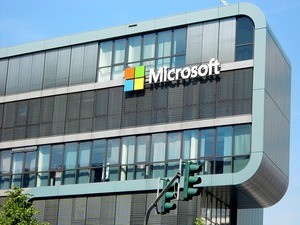 Businesses should assess security measures
Microsoft released its Digital Defense Report (MDDR) for 2022. Microsoft released alarming statistics about the cyber threats that the company has faced in the last year, including phishing, identity theft, and ransomware attacks.
Microsoft security update alerts
Tom Burt is Microsoft's Corporate Vice President and leads the Customer Security & Trust team. Burt stated that while the MDDR wouldn't contain any "surprise" findings, all of the patterns were "going in the wrong direction."
Burt explained ransomware is a growing threat. Cybercriminals are becoming increasingly bold in attacking large companies. Many organizations, including healthcare facilities, government agencies, and educational institutions, have been targeted by ransomware attacks. The attacks have compromised patient, citizen, and child information.
The MDDR notes that ransomware attacks can sometimes have severe consequences. In May 2022, Costa Rica declared a national emergency in response to a ransomware attack. The attack affected hospital operations and tax collections.
The increase in ransomware attacks could be due to the usage of "ransomware-as-a-service (RaaS)."RaaS allows individuals to launch attacks by paying for access to existing tools.
A word from Microsoft on security
According to data, most ransomware attacks use "OS-built tools" that alter existing backup and protection solutions.
In 75 percent of attacks, "acquired elevated compromised user accounts" were used to spread malware.
The report explains the importance of using multiple security measures to protect credentials. Some security measures include using multi-factor authentication (MFA).
A change in credential methods may pose security challenges of its own. The MDDR discusses MFA fatigue. This is where malicious actors persistently attempt to access the user's account. The threat actor hopes that the account owner will eventually grow tired of the MFA notification and approve the login attempt.
As a solution, Microsoft suggests using authenticator apps that don't rely on alerts. Instead, these apps use temporary codes delivered within the app. Some free alternatives to traditional two-factor authentication are Microsoft Authenticator, Google Authenticator, and Twilio's Authy.
Trust in no one
Additionally, Microsoft promoted a Zero Trust approach this year. A Zero Trust workplace assumes every employee is a security risk.
Microsoft suggests some security practices such as confirming user identities and only granting limited access to data.
While Zero Trust can be uncomfortable, it's vital for companies to protect themselves against cyberthreats.
My perspective
The MDDR explains the best ways to protect against existing dangers and those that reflect current trends.
For Microsoft-using companies to better detect and respond to threats, Microsoft recommends using some of its products. Microsoft can help during ransomware attacks as well as cloud-based protection through Microsoft Defender for Endpoint.
The greatest trick the devil ever pulled
was convincing the world he didn't exist
---
By Denis Wilson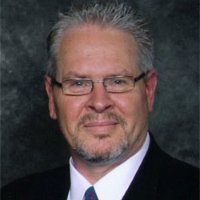 Thanks for reading this post. I always take into mind that your time and attention are precious. And these posts need to be timely, to the point, and short.
For more tips on thriving with small business technology, check out the other blog posts at DWPIA Blogs. You can also find me on LinkedIn, Facebook, and Twitter. 
I am also a published author and speaker on cloud computing, work-at-home, and cybersecurity. I work extensively with business and professional associations to provide free small business technology education programs.
Contact me if you would like me to speak to your association