We get more dependent on computers to deliver healthcare
Researchers have recently discovered a pair of critical vulnerabilities in Alaris Gateway Workstations. These bring us closer to the tragic day when a hacker will actually be able to kill someone with code. Alaris workstations are used to deliver fluid medications. Given the severity of the flaws, a determined hacker could take full control over the workstation itself and any medical devices connecting to it.
One of the two flaws in the firmware has been given the highest possible severity score (a perfect 10) because it can be exploited remotely and without authentication. Disturbingly, that would allow the hackers to gain control of infusion pumps and control them during dialysis, chemotherapy, blood transfusions or anesthesia. It could even change the dose or withhold medication or anesthesia altogether if the hackers chose to do that.
Healthcare providers should be aware
The vulnerability is being tracked as CVE-2019-10959 and definitely bears watching if you're involved in the healthcare field in any way. There is a rather significant catch that limits the danger posed by it.  Namely, the vulnerability is limited to a single BD infusion system that is not sold in the United States.
That's not to say there's not one in use somewhere in the country, but it would have arrived here by a curious road indeed.  It's also worth mentioning that given the presence of this vulnerability, it's entirely within the realm of possibility that other vulnerabilities will be discovered that do impact equipment marketed and sold in the US.
The company that makes the devices, Becton Dickinson, has been made aware of the issue. They are currently working on a fix and promise to have a functional patch available within the next sixty days.
The steps to take to protect healthcare devices
Until a patch is issued, the researchers that discovered the flaw recommend taking the following steps:
Block the SMB protocol
Segregate their VLAN network
Ensure that only appropriate associates have access to the customer network.
Meanwhile, check out this report
This free executive report may give you insights into how to build your business with safe IT environments: 10 Hidden IT Risks That Might Threaten Your Business and 1 Easy Way to Find Them
The author
Thanks for reading this short post. For more tips on thriving with small business technology, check out the other blog posts at DWPia Blogs. I am also available on LinkedIn, Facebook, and Twitter.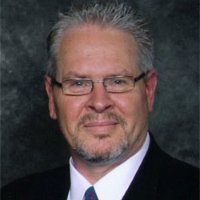 I am Denis Wilson, President and Principal Consultant for DWP Information Architects. I help professionals grow their business by building a foundation of rock-solid information solutions for smaller healthcare, insurance, financial, legal, and nonprofits firms in Ventura County and San Fernando Valley. And have created cost-effective IT solutions, for over 20 years, specializing in cybersecurity and regulatory compliance. I am also a published author and speaker, working extensively with a variety of organizations, as well as providing small business technology education programs through business and professional associations. Recently, I agreed to speak regularly at California Lutheran University's Center for Nonprofit Leadership starting soon.
Contact me if you would like me to speak at your association.