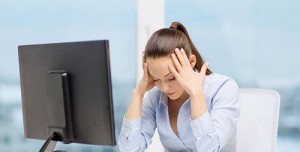 From tax records to client information, your data is essential in running your business. When it's lost because of an unanticipated natural disaster or even worse, it is stolen, you need to make sure you can recover that data so your business can continue to thrive and grow without losing clients.
Cybersecurity and business continuity is the most important service you could ever sign up for. DWP Information Architects specializes in endpoint security, advanced threat analytics, data backup, and full system recovery. We use a unique system that backs up all of your domain and server information and stores it in a server off site so you'll always be able to access your data quickly. We offer this service in Thousand Oaks, and throughout Ventura County and San Fernando Valley areas.
With cybersecurity & data backup and recovery services with us you will benefit. Here's how:
Plan for unexpected issues – they happen to everyone, and they can happen at any time. Take preventative measures today
Safeguard and defend your business – DWP Information Architects protects your data, network, and systems from hacking or virus threats so you can focus on more important issues
Don't wait long for recovery – when your network does go down and data is lost, we'll have it back for you in no time
Virtualize your backups - Our backup servers can virtualize your servers, so that a failure in your servers can be immediately switched to a virtual backup copy of the failed server. Your employees are back up and operational in minutes
Fully monitored 24/7 - Your backup system is monitored 24/7 by our Operations Center. Any failure is notes and the appropriate action is taken.
Some of the solutions we have created for our clients:
Network Assessments - Full network security, HIPAA, and PCI DSS assessments, remediation, and 24/7 managed compliance
Data Backup and Disaster Recovery - Solutions that works for your on-site and/or cloud network components, backing them up to hardened cloud storage
Security Management - A very powerful suite of security tools that address mobile device and app management, identity management, document rights control, and network threat analytics
Endpoint Protection - Advanced anti-virus, anti-malware, anti-spam, and protection and remediation
Network Firewall - Centrally managed for stronger, simpler security