Is your curr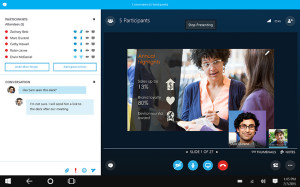 ent phone system not providing the modern features your business needs, or do you find your phone network less than reliable? DWP Information Architects is a Cloud Service Provider of VoIP service in Ventura County and Los Angeles. Our customers are very pleased with the call quality, and the subscription pricing model means no capital expense. With our services, you will be able to customize so your telephone needs are met and your satisfaction guaranteed.
Join DWP Information Architects' VoIP services today and benefit today from an exception VoIP system that has:
Features that you'll use – if you want to take a call on your laptop, or on your cell when you're on the move, or you'd like to access a phone number without any hassle, then DWP Information Architects' VoIP services are definitely for you.
Video Conferencing - with Instant Messaging, Presence, Phone Apps, White Board, and more
End management complexity – Eliminate on-premise systems and easily manage all office locations. Make it simple to connect and scale your business and support distributed workforces. Anywhere, anytime telephony.
All-inclusive subscription-based pricing – we won't nickel-and-dime you; and you will have peace of mind knowing you're not racking up any more charges due to our flat-rate guarantee.
Collaboration - where files can be shared in real time and with full security, and text message, or video chat, of video conference, or PSTN conference calling are all allowed
If you're not getting the telephone services that your company needs, call or click here, ask for a free telephone system assessment and let us help you make good choices.
DWP Information Architects offer two hosted solutions that are among the most trusted in the business world today