OUR MISSION
Out-sourced Information technologies services for professional services firms: accounting, legal and engineering. We build rock-solid network solutions wrapped in layers of security and backed by 24/7 support to give you great business outcomes.
OUR VALUES
Integrity
We always treat each other, our customers, our partners, and our extended community with honesty, decency, and respect.
Focus
Our customers are our number one priority, and we know if they're successful, so are we.
Innovation
We are a company of builders, and we are driven to confront the hard problems and solve them.
Transparency
At DWPia, we operate on transparency. We know that maintaining an open flow of information across teams, among individuals, up and down and around the company, is crucial to how we work.
Empowerment
We are a diverse, passionate community of people who deeply care about our products, brand, and culture. Our community fosters an environment of positive energy, collaboration, and sustainable growth.
OUR CULTURE
We call L.A. home - Ventura to Glendale - and we have fun here
We like what we do - taking a professional approach to designing and maintaining technology solutions
We like our clients - they are very much like us - they are professional, they have challenges every-day, and they like to fix problems
We like to feel needed and to feel satisfaction in a job well-done
OUR TEAM
Denis Wilson - President and Principal Consultant (not pictured)
Sunny Morton-Wilson - Client Services Manager (not pictured)
(Left - Right)
Jorge Garcia - Analyst Cloud Networking
Tracy Taylor - Analyst Premises Networking
Sunny Corelli - Accounting Services Manager
Jim Tressel - Support Services Manager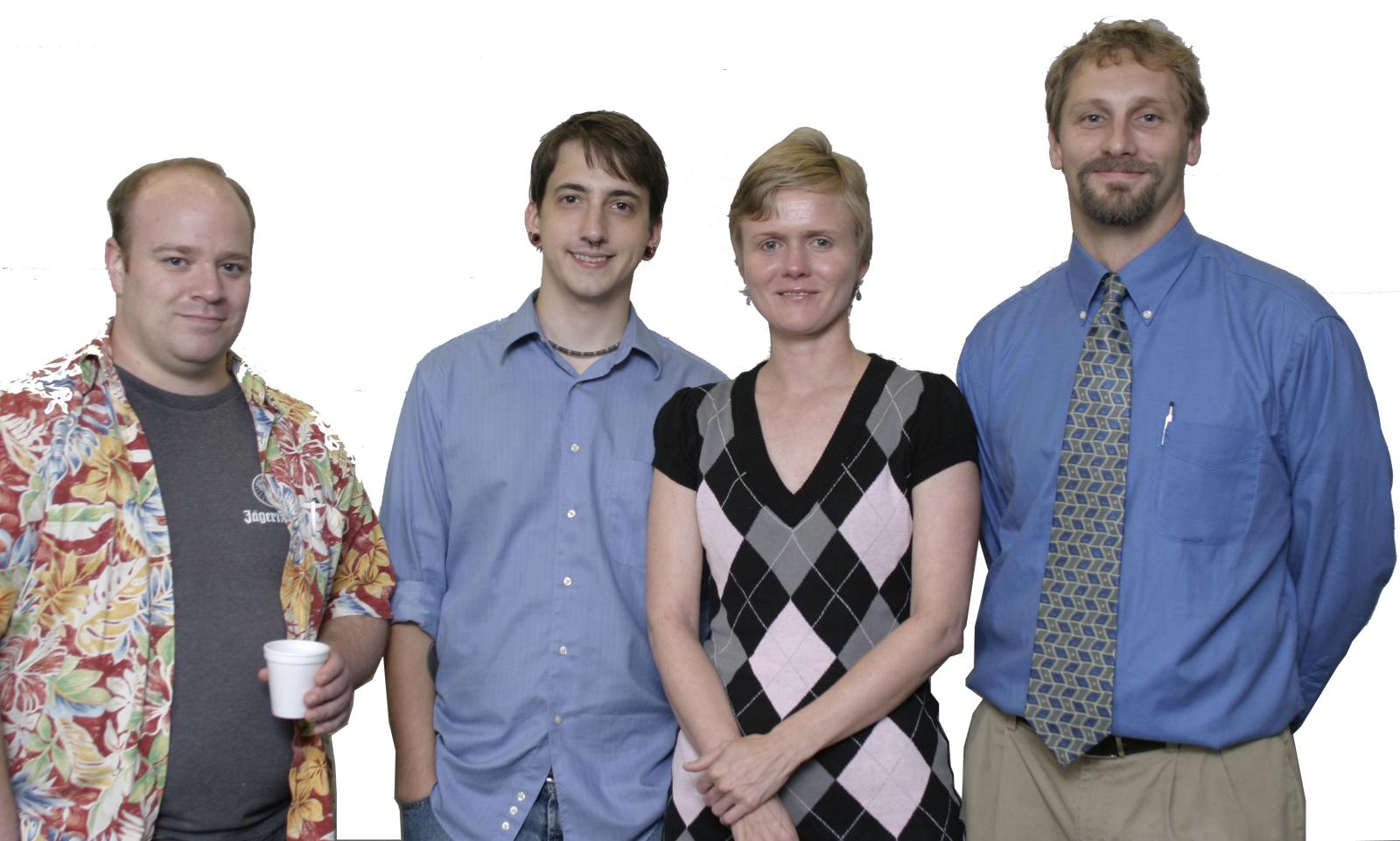 OUR ASSOCIATIONS
International Association of Microsoft Channel Partners (IAMCP) represents Microsoft´s best of breed partners from around the globe providing a voice into Microsoft programs, to the IT community at large, as well as a vehicle to facilitate mutual growth and business development among partners.
Computer Technology Industry Association (CompTIA) the voice of the world's information technology industry. As a non-profit trade association, CompTIA advances the global interests of IT professionals and IT channel organizations and enable them to be more successful with industry-leading IT certifications and IT business credentials, IT education, resources and the ability to connect with like-minded, leading IT industry experts.
Association of Computer Repair Business Owners (ACRBO) dedicated to promoting industry education and improving consumer relations with professionalism and integrity.
National Society of IT Service Providers (NSITSP) is the organization promoting the professionalism and regulation of the IT service providers in California and the rest of the country.
OUR COMMUNITY
We are supporters of community organizations, including:
Rotary Club of Thousand Oaks
American Red Cross of Ventura County
Conejo / Las Virgenes Future Foundation
City of Thousand Oaks: Business Roundtable
Greater Thousand Oaks Telecommunity
CSU Channel Islands: Business & Technology Partnership
California Lutheran University: Community Leaders Association
California Community Colleges: Information & Communications Technology
Greater Conejo Valley Chamber of Commerce
OUR PARTNERS
We work with three principal vendors and their eco-systems: Microsoft, ConnectWise, and Sherweb. They provide us the training, products and services that we bundle into solutions-sets for our small business partners.