Our team:
Denis Wilson - President and Principal Consultant (not pictured)
Sunny Morton-Wilson - Client Services Manager (not pictured)
Sunny Corelli - Accounting Services Manager
Jim Tressel - Support Services Manager
Tracy Taylor - Analyst Premises Networking
Jorge Garcia - Analyst Cloud Networking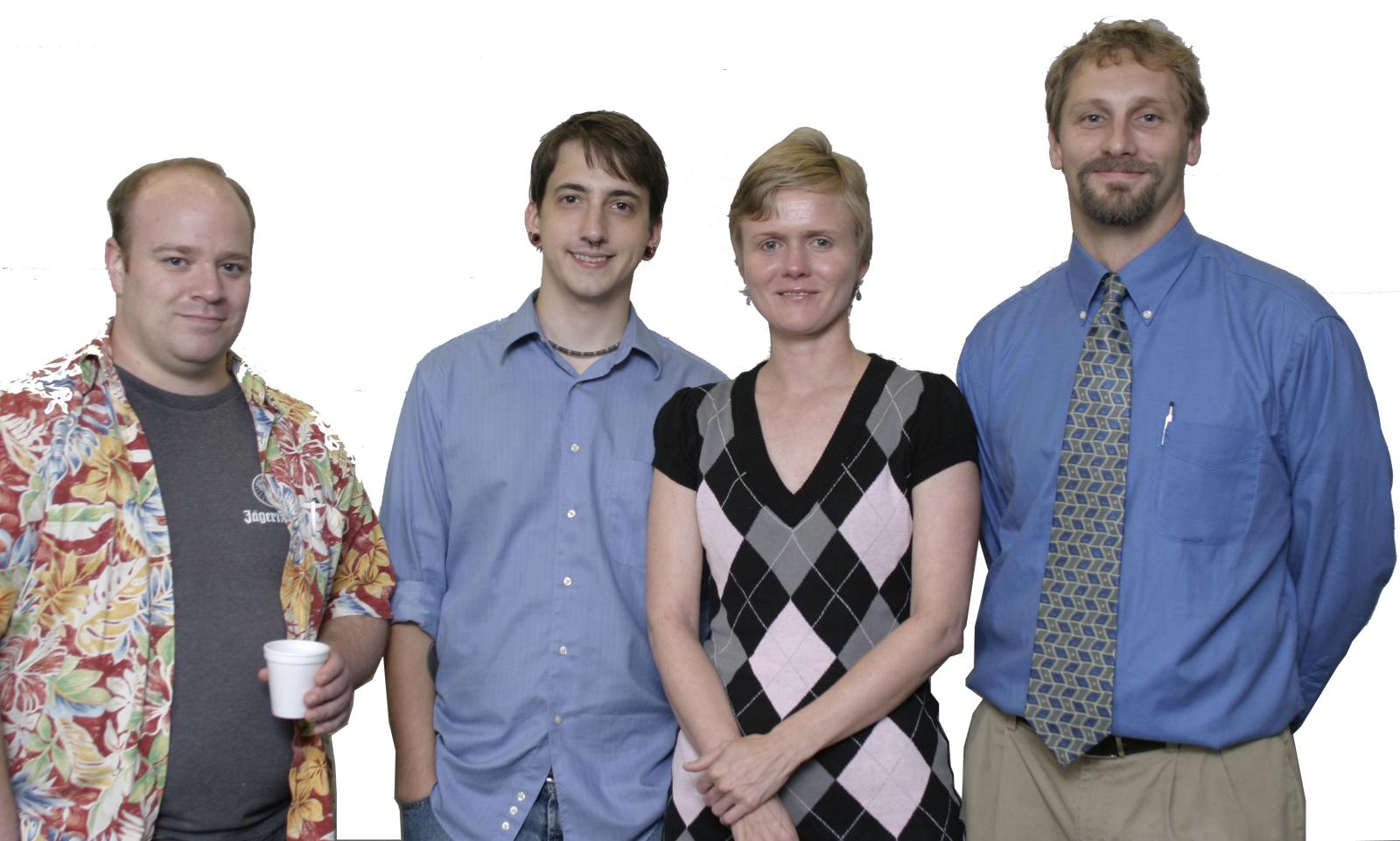 We are proud members of:
International Association of Microsoft Channel Partners (IAMCP) represents Microsoft´s best of breed partners from around the globe providing a voice into Microsoft programs, to the IT community at large, as well as a vehicle to facilitate mutual growth and business development among partners.
Computer Technology Industry Association (CompTIA) the voice of the world's information technology industry. As a non-profit trade association, CompTIA advances the global interests of IT professionals and IT channel organizations and enable them to be more successful with industry-leading IT certifications and IT business credentials, IT education, resources and the ability to connect with like-minded, leading IT industry experts.
Association of Computer Repair Business Owners (ACRBO) dedicated to promoting industry education and improving consumer relations with professionalism and integrity.
SCORE Association is a nonprofit association dedicated to helping small businesses get off the ground, grow and achieve their goals through education and mentorship; and in association with the U.S. Small Business Administration (SBA).
We believe in giving back to our community. Our President has been on several boards and has been a member of several of several community organizations, including:
Rotary Club of Thousand Oaks - Board of Directors - Website
American Red Cross of Ventura County - Board of Directors - Website
Conejo / Las Virgenes Future Foundation - Board of Trustees - Website
City of Thousand Oaks: Business Roundtable - Chair / Member - Website
Greater Thousand Oaks Telecommunity - Board of Trustees
CSU Channel Islands: Business & Technology Partnership - Member - Website
California Lutheran University: Community Leaders Association - Member - Website
California Community Colleges: Information & Communications Technology - Advisory Board - Website
Our partners:
Microsoft - Small & Midmarket Cloud Solutions
Microsoft - Small Business Specialist
Microsoft - Cloud Customer Relationship Management
Lenovo - Authorized Reseller
RingCentral - Certified Communications Professional
Continuum Managed Services - Partner
StorageCraft - Authorized Reseller
D&H Distributing - Reseller
Sandler Partners - Reseller
Sophos - Authorized Reseller
BitTitan - Partner
SkyKick - Partner