Do you have web domains registered with Web.com?
If so, at least some of your data may have been compromised.
Web.com recently reported that they and their two subsidiaries, Register.com or NetworkSolutions.com, were breached by an unknown third party.
The breach occurred in late August 2019 and the company discovered evidence of the intrusion on October 16th, 2019. They opted not to disclose the details until now.
At present, the company is working with third-party forensic investigators and law enforcement. Investigators do not yet have a clear idea of precisely how many customer records were compromised, though the language used to describe the scope and scale of the breach is "limited."
So far, the data that was compromised included
Email addresses
Phone numbers
Physical Addresses
Customer Names
Information about the services that have been offered to customers
The company stresses that no password or credit card information was compromised.
As to the next steps, the company is in the process of contacting all impacted customers. As a precaution, if you do business with any of the three companies mentioned at the start, you should probably change your password right away. Also, be sure you're not using the same password at Web.com, Network Solutions or Register.com that you're using anywhere else on the web.
Our perspective
With so many high-profile incidents like these in the headlines, such advice shouldn't have to be given. Yet, the latest surveys show that a shocking percentage of users still rely on the same password to give them access to multiple web properties, which is a recipe for disaster.  If you haven't broken that habit yet, it's well past time to do so.
As Hill Street Blues' Sgt. Esterhaus always advised: "Hey, let's be careful out there!"
Meanwhile, check out this report
This free executive report may give you insights into how to build your business with safe IT environments: 10 Hidden IT Risks That Might Threaten Your Business and 1 Easy Way to Find Them
The author
Thanks for reading this short post. For more tips on thriving with small business technology, check out the other blog posts at DWPia Blogs. I am also available on LinkedIn, Facebook, and Twitter.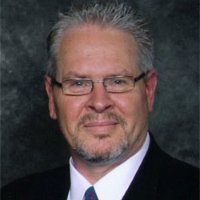 I am Denis Wilson, President and Principal Consultant for DWP Information Architects. I help professionals grow their business by building a foundation of rock-solid information solutions for smaller healthcare, insurance, financial, legal, and nonprofits firms in Ventura County and San Fernando Valley. And have created cost-effective IT solutions, for over 20 years, specializing in cybersecurity and regulatory compliance. I am also a published author and speaker, working extensively with a variety of organizations, as well as providing small business technology education programs through business and professional associations. This just in: I will be speaking regularly at California Lutheran University's Center for Nonprofit Leadership starting in September.
Contact me if you would like me to speak at your association.