Instagram has a change you should beware of
Any time you make a comment, you may get a popup warning that your comment may be "potentially offensive".
That is if the service's AI-powered tools conclude that the warning is appropriate based on an analysis of other comments that have generated complaints.
Instagram isn't taking a hard-nosed approach here. If you get such a notification, you'll have the option to either edit it before posting or just post it as is.
Instagram has added a restrict feature
In July 2019, the company introduced a similar tool for policing comments left on user posts, and this latest change builds on that toolset.
There's a method to the company's madness and a broader purpose at work here. In October, Instagram added a "Restrict" feature that allows users to shadow ban bullies. Prior to that, it began rolling out AI bots that scanned content in an effort to proactively detect bullying in photos and captions, and other routines to filter offensive comments.
One thing that differentiates this latest feature from the others is that the company's latest change is only available in "select countries" for now. The rest have been rolled out globally. Eventually, that's destined to change, but Instagram has not issued a statement for when that might happen.
Our perspective
Preventing cyberbullying doesn't get as much attention as it should. Cyberbullying a real thing that leads to a tragic handful of deaths every year, and causes no end of pain and suffering to the targets of such behavior. So far, most companies haven't been paying much more than lip service to doing something about it, so kudos to Instagram for taking this series of steps. While it remains to be seen how effective these efforts will be, the fact that the company is doing something is praiseworthy.
~ As Hill Street Blues' Sgt. Esterhaus always advised: "Hey, let's be careful out there! " ~
Meanwhile, check out this report
This free executive report may give you insights into how to build your business with safe IT environments: 10 Hidden IT Risks That Might Threaten Your Business and 1 Easy Way to Find Them
The author
Thanks for reading this short post. For more tips on thriving with small business technology, check out the other blog posts at DWPia Blogs. I am also available on LinkedIn, Facebook, and Twitter.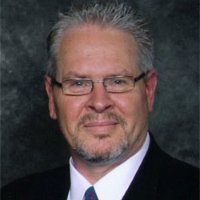 I am Denis Wilson, President and Principal Consultant for DWP Information Architects. I help professionals grow their business by building a foundation of rock-solid information solutions for smaller healthcare, insurance, financial, legal, and nonprofits firms in Ventura County and San Fernando Valley. And have created cost-effective IT solutions, for over 20 years, specializing in cybersecurity and regulatory compliance. I am also a published author and speaker, working extensively with a variety of organizations, as well as providing small business technology education programs through business and professional associations. This just in: I will be speaking regularly at California Lutheran University's Center for Nonprofit Leadership starting in September.
Contact me if you would like me to speak at your association.