If you aren't in the habit of installing updates...
You'll probably want to make an exception for Microsoft's newest update: KB4484439.
It is a non-security update for Windows Installer editions of Office 2013 and 2016 products.
If you use Office 2016, and frequently edit Word documents that feature custom XML values, these will cause Office 2016 to hang or create serious delays when opening. The recent patch fixes that issue.
In a similar vein, if you use Skype for Business 2016 and the device you're using is awakened from sleep mode, it could cause Skype to hang, forcing you to end task and restart the program. The most recent patch addresses that issue as well.
Finally, there's a bug in Excel that causes it to become unresponsive after using Control+Shift+Arrow keys for scrolling when the user is sharing Excel in a window via Microsoft Teams. As with the others we've mentioned so far, the most recent patch fixes that.
These aren't security updates but nonetheless important
As the name of this patch indicates, none of the items mentioned above are security flaws, but depending on what software you use and how you use it, this patch could solve some serious problems for you.
You can grab the patch from the Microsoft Download Center or via the Microsoft Update Catalog and install manually, or by using the Microsoft Update Service, which will install the update automatically.
Our perspective
Note that you'll probably need to restart your computer after applying this patch. The best approach is to simply plan for it and reboot when the installation is complete. If that's impractical, just keep an eye out for any odd behavior from your Office products (2013 or 2016), or Skype, post-patch installation, and definitely reboot if you start seeing any unusual behavior.
~ William Arthur Ward observed. "The pessimist complains about the wind; the optimist expects it to change; the realist adjusts the sails." ~
By Denis Wilson and Melissa Stockwell
Thanks for reading this short post. For more tips on thriving with small business technology, check out the other blog posts at DWPIA Blogs. I am also available on LinkedIn, Facebook, and Twitter.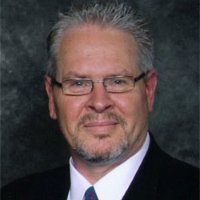 I'm Denis Wilson, President and Principal Consultant for DWP Information Architects. We build people / process / technology solutions to create better business outcomes for smaller enterprises in Los Angeles. We have created cost-effective office productivity and out-sourced service solutions for over 20 years, focusing principally on manufacturing and healthcare.  Our hallmarks are reliability, cybersecurity, and regulatory compliance.
I am also a published author and speaker, working extensively with business and professional associations to provide small business technology education programs.
Contact me if you would like me to speak at your association