Reading PDFs on a smartphone can be frustrating
Even at full-screen width, most smartphone display screens are just too small to display it comfortably, which inevitably results in some awkward scrolling as you try to read whatever information the PDF contains.
That's about to change. Recently, Adobe rolled out a new AI-based feature that should help solve the problem for smartphone users. Dubbed 'Sensei,' the AI routine automatically reformats the text images and tables in the PDF to better fit smaller screens.
Adobe had this to say about the change
"Giving people tools to view and extract content from PDFs, without changing the PDF itself, will help everyone gain more insight and power from the trillions of PDFs housed in enterprise storage systems, PCs, mobile devices, and on the web."
"Delivering exceptional digital experiences is our mission, and we've been working in the service of our customers to do just that for more than three decades. From the introduction of PDF in the early 1990s to unleashing it as an open standard in 2008, to the debut of Liquid Mode today, we continue to define how the world works with digital documents, both personally and professionally."
Sensei coming everywhere
As you read these words, the new capabilities should already be available on the Adobe Acrobat Reader for iOS and Android, and will eventually be rolled out to Chromebooks, other desktop PCs, and ultimately, web browsers too.
Our perspective
It's a big change and a most welcome one. Kudos to Adobe for putting so much thought and care into enhancing the user experience. PDFs are among the most ubiquitous types of documents found on the web, and anything that makes reading them easier on a wide range of devices is a very good thing.
~ As Pablo Picasso said: "Everything you can imagine is real." ~
By Denis Wilson and Melissa Stockwell
Thanks for reading this short post. For more tips on thriving with small business technology, check out the other blog posts at DWPIA Blogs. You can also find me on LinkedIn, Facebook, and Twitter.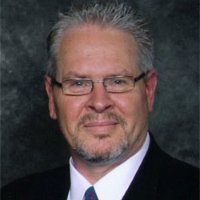 I'm Denis Wilson, President and Principal Consultant for DWP Information Architects. We build people/process/technology solutions to create better business outcomes for smaller enterprises in Los Angeles. We have created cost-effective office productivity and out-sourced service solutions for over 20 years, focusing principally on manufacturing, professional services, and healthcare.  Our hallmarks are cloud and on-premises network reliability, cost-effective cybersecurity, and livable small business regulatory compliance.
I am also a published author and speaker, working extensively with business and professional associations to provide small business technology education programs. Contact me if you would like me to speak at your association