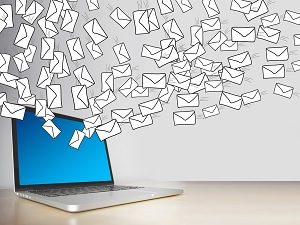 Do you use Microsoft 365?
Microsoft Corp. announced via Twitter on March 1 that a worldwide outage affected Exchange Online – its cloud-based email service.
According to the software giant in a series of tweets, Exchange Online users can't access their mailboxes. Users can't send or receive emails and got error messages.
The good news is that Microsoft resolved these technical issues in a few hours.
Resolving Impact in North America and Europe
In a service health alert later that day, Microsoft disclosed that it also identified an issue with Directory Based Edge Blocking (DBEB).
DBEB allows users to reject or block outgoing messages addressed to invalid recipients. These are recipients without Exchange Online mailboxes. Meanwhile, an email message sent to a valid address proceeds to Exchange Online's filtering layers and then reaches the recipient.
The company explained that the DBEB issue may have contributed to the scope of the outage. The affected customers include those using the disrupted infrastructure in the United Kingdom, North America, and Europe.
Microsoft revealed that it routed the Exchange Online Protection (EOP) traffic away from the affected infrastructure. EOP is a cloud-based email filtering service designed to help protect data and networks from spam and malware.
This rerouting was part of its mitigation strategy, and it helped resolve the problem.
Asia Pacific Suffers Connectivity Issues, Too
Customers in the Asia Pacific region were not spared. In a later tweet, Microsoft said that some users in the region can't access Exchange Online or Microsoft Teams – its collaboration suite.
The company identified the culprit as a connectivity issue with Microsoft 365 services.
Third Outage in 2023
This is not the first Microsoft-related outage this year. In late January, the company experienced a disruption that mostly affected Teams and Outlook users in North America. Outlook is Microsoft's email service.
Less than two weeks before that, the company also had to investigate an outage that affected Microsoft 365 services, including Exchange Online, Teams, Outlook, and OneDrive.
The first outage occurred after the company launched a new monthly subscription plan for Microsoft 365 users.
My perspective
Adopting cloud computing tools such as Exchange Online is good for businesses. It makes online business functions easy to access remotely. It also makes these functions easy to share with multiple employees and staff members.
The mass adoption of cloud computing tools can come with occasional disruptions. As such, IT professionals and organizations should expect cloud-related issues. The good thing is that these technical issues are short-lived. As long as the issues are not outsider attacks, a company's IT team should be able to resolve them right away.
"In three words I can sum up everything 
I've learned about life: it goes on." -Robert Frost
---
By Denis Wilson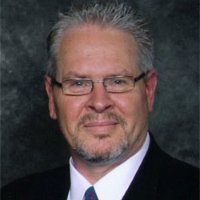 Thanks for reading this post. I always take into mind that your time and attention are precious. And these posts need to be timely, to the point, and short. For more tips on thriving with small business technology, check out the other blog posts at DWPIA Blogs. You can also find me on LinkedIn, YouTube, and Facebook. 
I am also a published author and speaker on cloud computing, work-from-anywhere, and cybersecurity. I work extensively with business and professional associations to provide small business technology education programs.
Contact me if you have any questions about the subject.
I'd be happy to spend 15 minutes discussing it with you.