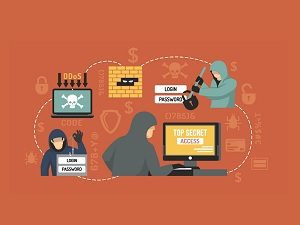 Hackers and Cyber Threats Are On The Rise
With hackers and cyber threats on the rise, it's all your business can do to stay safe in today's digital climate. Managed IT services are integral for protecting businesses from cyber-attacks. Learn more about what these third-party cloud services do and how they can keep your business safe from outside threats.  
What Are Managed IT Services?
A managed IT service is a third-party resource that oversees your company's information technology. While managed IT experts are readily available to address any issues with your network, their main goal is to avoid destructive threats. 
Outsourcing these concerns to an IT service provider ensures your business is in the best position against cyber-attacks. It also means you can save money by reducing the need for in-house IT staff. Your business can benefit from the two main types of service providers. 
Application Service Providers (ASPs)
An ASP is responsible for delivering application software across a business network. This provider will oversee your specific applications, which is extremely helpful for your developers and vendors. 
Managed IT Service Providers
A Managed IT Services Provider can help small companies maintain a secure network. The managed IT services model's main point is handling your daily IT operations. This option is great if your company wants to reduce your time devoted to fixing service interruptions or network issues. 
How Managed IT Services Prevent Cyber Threats
ASPs and MSPs are excellent resources for different business models. However, the main benefit of these services is their protection against cyber-attacks. Your IT service provider will offer expert support and take action in the following areas. 
Advanced Network Security Measures
Any outsourced IT service will do everything possible to protect your network from threats. This includes activating firewalls and antivirus software. The ultimate goal is to keep hackers from infiltrating and compromising your network. 
Your IT service provider will also keep your security software up to date to avoid dangerous hacks. You'll have peace of mind that your business can run smoothly if your network is secure. 
Data Backup and Recovery
Heightened security measures aren't always enough. If a hacker obtains any sensitive data, you want to be able to access it during an unexpected breach. Managed IT services perform routine data backups so you can easily recover from a potential breach. 
Research shows that the average cost of a data breach is over $3.9 million. With a managed IT service backing up your data, you can minimize financial loss and maintain customer trust. 
Threat Management
Managed IT services actively monitor potential cyber threats to your computer network. This will give you another layer of protection since an in-house IT team may not be as watchful. Any signs of a threat, such as a suspicious phishing email, will be flagged. 
A Call to Action
From there, your experts will take proactive steps to minimize the threat and keep your business safe for the long term.
---
Additional Information
NIST Manufacturing Innovation Blog: How to Respond to a Cyber Attack
Insurance Business: How Should Companies Respond to a Cyberattack?
CISA: Cybersecurity Incident Response
---
Please sign up for our newsletter above
By Denis Wilson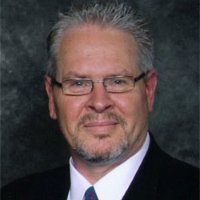 Thanks for reading this post. I always take into mind that your time and attention are precious. And these posts need to be timely, to the point, and short. For more tips on thriving with small business technology, check out the other blog posts at DWPIA Blogs. You can also find me on LinkedIn, YouTube, and Facebook. 
I am also a published author and speaker on cloud computing, work-from-anywhere, and cybersecurity. I work extensively with business and professional associations to provide small business technology education programs.
Contact me if you have any questions about the subject. I'd be happy to spend 15 minutes discussing it with you.