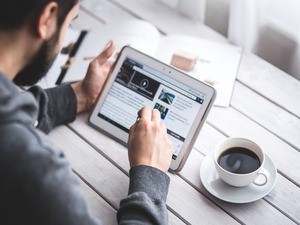 You always want to grow as a smart business owner
Looking at some of your raw data can offer insight into your performance, but you could go further. Business intelligence is a revolutionary way to transform your whole business.
Discover some of the best things about this technology and how to use it for your business:
What Is Business Intelligence?
Business intelligence refers to the applications and tools that mine your company's data, analyze it, and project it with visual reports. Rather than comb through mountains of figures and data yourself, this helpful business technology compiles everything and makes it easy to digest. You can pull any business information from your data warehouse without wasting time or resources. 
Benefits of Business Intelligence
Data analysis is key for making smart business decisions. Business intelligence tools organize and show your data in a way that makes it easy to understand. This has direct effects on your business in the ways below. 
Forecast Your Business Performance
It's one thing to set goals for your business and another to determine a realistic sales forecast. With a platform that analyzes countless data points, you can uncover trends in your performance. Using this information, you can create an accurate business forecast and strategize around it. 
Are the numbers not at your target levels? These trends help you identify ways to improve your business.
Stay Ahead of Your Competition
Today's business landscape is highly competitive. Every brand seeks to outperform its competition, but it requires the right resources and strategies. Your business can stay ahead in the market by using data analytics. 
Intelligence tools interpret your raw data to reveal trends in your business performance and your competitors. You can track their marketing or sales numbers, which can help you devise a plan for selling your goods or services. 
Gain Customer Trust
Any wise business owner knows the way you treat your customers can make or break success. A business intelligence platform lets you view data from your repeat customers to gain insight into their experience. You can create more trust with your customers by implementing personalized interactions that make them feel valued. 
In addition, customer relationship management software will let you see how customers interact with your company in real-time. You can strategize different ways to retain your customers using this platform and its data. 
Drive Your Revenues
Even though buying business intelligence software is expensive, it will pay off in the long run. You can use your business analytics to make smart decisions to boost your sales. You might be able to save money in some areas if you look at the data to find out which tools don't work for you. 
The Takeaway
If you use this technology in your business, you can be successful in the long run. Don't let the money you have to put in at first stop you from getting all the rewards.
---
Additional Information
Microsoft Power BI: What is business intelligence?
Investopedia: What Is Business Intelligence (BI)? Types, Benefits, and Examples
---
Please sign up for our newsletter above
By Denis Wilson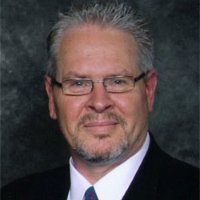 Thanks for reading this post. I always take into mind that your time and attention are precious. And these posts need to be timely, to the point, and short. For more tips on thriving with small business technology, check out the other blog posts at DWPIA Blogs. You can also find me on LinkedIn, YouTube, and Facebook. 
I am also a published author and speaker on cloud computing, work-from-anywhere, and cybersecurity. I work extensively with business and professional associations to provide small business technology education programs.
Contact me if you have any questions about the subject. I'd be happy to spend 15 minutes discussing it with you.