Formjacking has skyrocketed 
When surveying the state of your company's security, it's important to understand what your biggest risks are.
According to the 2019 Application Report published by F5 Labs, the answer is simple. Fully 71 percent of all web-related data breaches in 2018 specifically targeted customers' financial information.
The single biggest culprit?  Formjacking.  According to F5's Senior Threat Evangelist, David Warburton, formjacking attacks in the hacking community have exploded in popularity over the last two years.
The issue is often 3rd party vendors
A big part of the problem arises from the fact that most businesses have outsourced their shopping cart and credit card payment systems to third party vendors.  Developers make use of imported code libraries, and in some cases, access third party scripts hosted on the web.
This has the advantage of saving companies money, but it simultaneously puts them in an awkward, vulnerable position. The majority of the code used to handle and process sensitive customer information exists outside the purview of IT security.  Companies simply have no way of controlling the code or verifying its safety.
Worse, hackers know that since most companies use the same small group of payment processing options, all they have to do is compromise a single component of one of those systems and they have access to a vast pool of information that spans multiple companies.
This is exactly how and why Magecart attacks have become so devastatingly effective, and it explains their meteoric rise in popularity.
F5 Labs describes the challenges businesses face
"Adequately detecting and mitigating injection flaws now depends on adapting assessments and controls - not just fixing code.  The more code we hand over to third parties, the less visibility and less control we have over it."
Our perspective
Unfortunately, there's no simple fix for that.  Companies are driven by the necessity to seek the lowest cost solution.  It would be ruinously expensive for each company to create, manage and maintain their own custom payment processing solutions.
As Hill Street Blues' Sgt. Esterhaus always advised: "Hey, let's be careful out there!"
Meanwhile, check out this report
This free executive report may give you insights into how to build your business with safe IT environments: 10 Hidden IT Risks That Might Threaten Your Business and 1 Easy Way to Find Them
The author
Thanks for reading this short post. For more tips on thriving with small business technology, check out the other blog posts at DWPia Blogs. I am also available on LinkedIn, Facebook, and Twitter.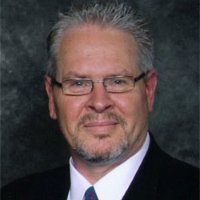 I am Denis Wilson, President and Principal Consultant for DWP Information Architects. I help professionals grow their business by building a foundation of rock-solid information solutions for smaller healthcare, insurance, financial, legal, and nonprofits firms in Ventura County and San Fernando Valley. And have created cost-effective IT solutions, for over 20 years, specializing in cybersecurity and regulatory compliance. I am also a published author and speaker, working extensively with a variety of organizations, as well as providing small business technology education programs through business and professional associations. This just in: I will be speaking regularly at California Lutheran University's Center for Nonprofit Leadership starting in September.
Contact me if you would like me to speak at your association.