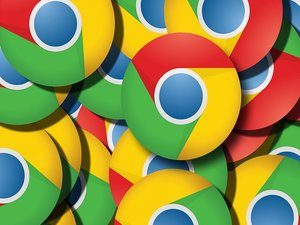 It was after all a good, handy feature
Not long ago, Google decided to remove the "Close Other Tabs" option from the right-click context menu of their browser.
While its removal didn't exactly cause an uproar among Chrome's massive user base, the move was greeted with confusion and resignation.
If you've been missing it, then you'll be pleased to know that as of the release of Chrome 78, the feature is being returned.  Google didn't explain why they decided to remove the feature in the first place, and they've offered no explanation as to why they suddenly decided to reinstate it. If you're a power user in the habit of keeping dozens, or more tabs open, it's good news indeed.
Bring back the other features that were removed at the same time
Unfortunately, three other menu options were removed at the same time that "Close Other Tabs" was removed: "New Tab", "Reopen Closed Tab", and "Bookmark All Tabs".  Sadly, there's no evidence that either of these is coming back.
Granted, these things can be accomplished via other means. However, having them on the shortcut menu made their operation fast, simple and convenient.  Even though the other three apparently aren't coming back, we're thrilled to hear that at least one of them will.
Even without the rest, Google's recent tweaks and changes to Chrome have all been exceptional. They should especially be proud of their password checkup extension and their eventual plans to roll that functionality into the browser itself.  It's easy to see why Chrome is still the browser of choice for a solid majority of users.
Our perspective
Say what you want about giant tech companies, but Google has a demonstrated track record to enhancing user experience and increasing the digital safety of everyone who uses their products.  Kudos to them for bringing a well-liked feature back.
As Hill Street Blues' Sgt. Esterhaus always advised: "Hey, let's be careful out there!"
Meanwhile, check out this report
This free executive report may give you insights into how to build your business with safe IT environments: 10 Hidden IT Risks That Might Threaten Your Business and 1 Easy Way to Find Them
The author
Thanks for reading this short post. For more tips on thriving with small business technology, check out the other blog posts at DWPia Blogs. I am also available on LinkedIn, Facebook, and Twitter.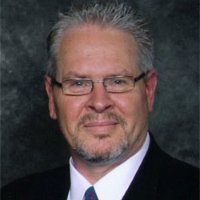 I am Denis Wilson, President and Principal Consultant for DWP Information Architects. I help professionals grow their business by building a foundation of rock-solid information solutions for smaller healthcare, insurance, financial, legal, and nonprofits firms in Ventura County and San Fernando Valley. And have created cost-effective IT solutions, for over 20 years, specializing in cybersecurity and regulatory compliance. I am also a published author and speaker, working extensively with a variety of organizations, as well as providing small business technology education programs through business and professional associations. This just in: I will be speaking regularly at California Lutheran University's Center for Nonprofit Leadership starting in September.
Contact me if you would like me to speak at your association.