Have you downloaded the NVIDIA GeForce Experience app?
It's a helper app designed to work in tandem with GeForce GTX graphics cards. It is designed to automate the process of keeping your drivers up to date and automatically optimize your game settings.
If it's something you rely on, you should be aware that NVIDIA recently discovered a serious security flaw that will require patching in order for you to protect yourself. Tracked as CVE-2019-5702, the flaw allows an attacker to corrupt a system file. In doing so, it allows a potential attacker to escalate privileges to take total control over it, or to trigger a denial of service attack.
How to protect your device
If there's a silver lining in the recent discovery, it lies in the fact that in order to exploit the flaw, physical access to your device is required. Given that, it's not as serious a threat as some other recent vulnerabilities. It still represents a genuine threat. That is because the attacks designed to be used in conjunction with this vulnerability are of relatively low complexity and require no user interaction.
The flaw impacts any Windows-based PC running NVIDIA GeForce Experience version prior to 3.20.2. If you're using the app, there are two ways to get the update. You can launch the GFE client, which will automatically search for updates and download the latest version. Or you can visit NVIDIA's GeForce Experience Download page and manually download and install the latest version.
Our perspective
Again, while the flaw isn't the most dangerous one we've seen in recent months, it's better to be safe than sorry. So if it's something you rely on to make your gaming experience more convenient and automate the driver update process, the safe bet is to upgrade your way around the flaw. Kudos to NVIDIA for their rapid resolution of the issue.
~ As Hill Street Blues' Sgt. Esterhaus always advised: "Hey, let's be careful out there! " ~
Meanwhile, check out this report
This free executive report may give you insights into how to build your business with safe IT environments: 10 Hidden IT Risks That Might Threaten Your Business and 1 Easy Way to Find Them
The author
Thanks for reading this short post. For more tips on thriving with small business technology, check out the other blog posts at DWPia Blogs. I am also available on LinkedIn, Facebook, and Twitter.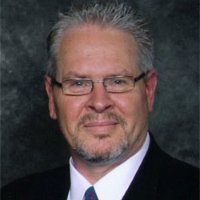 I am Denis Wilson, President and Principal Consultant for DWP Information Architects. I help professionals grow their business by building a foundation of rock-solid information solutions for smaller healthcare, insurance, financial, legal, and nonprofits firms in Ventura County and San Fernando Valley. And have created cost-effective IT solutions, for over 20 years, specializing in cybersecurity and regulatory compliance. I am also a published author and speaker, working extensively with a variety of organizations, as well as providing small business technology education programs through business and professional associations. This just in: I will be speaking regularly at California Lutheran University's Center for Nonprofit Leadership starting in September.
Contact me if you would like me to speak at your association.