Are you a T-Mobile customer?
If so, be advised, the company recently published a Notice of Data Breach on their website to inform all clients that an email vendor they utilize was hacked. The notice said that the hack exposed the financial and personal information of a small fraction of the company's customers.
In addition to posting the notice on its website, the company has also begun sending text messages to all impacted customers.
Users with financial information exposed are directed
"The personal information accessed could include names and addresses, Social Security numbers, financial account information, and government identification numbers, as well as phone numbers, billing and account information, and rate plans and features."
Users whose financial information was not exposed are directed
"The information accessed may have included customer names and addresses, phone numbers, account numbers, rate plans, and features and billing information. Your financial information (including credit card information) and Social Security number were not impacted."
If your financial information was impacted, you should have already received a free two-year subscription to the MyTrueIdentity online credit monitoring service. Those whose financial information was not exposed are not being offered anything.
Although nothing about the T-Mobile notification indicates that passwords were impacted, if you received a notification from the company, just to be safe, it would be an excellent idea to reset your password.
Our perspective
This is a good time to issue a general reminder that one of the most common and persistent problems people have in the online world stems from the tendency to use the same password across multiple websites. If that's something you're still in the habit of doing, this is an excellent time to consider a different approach.
~ As Hill Street Blues' Sgt. Esterhaus always advised: "Hey, let's be careful out there! " ~
Meanwhile, check out this report
This free executive report may give you insights into how to build your business with safe IT environments: 10 Hidden IT Risks That Might Threaten Your Business and 1 Easy Way to Find Them
The author
Thanks for reading this short post. For more tips on thriving with small business technology, check out the other blog posts at DWPia Blogs. I am also available on LinkedIn, Facebook, and Twitter.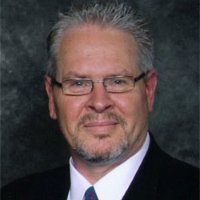 I am Denis Wilson, President and Principal Consultant for DWP Information Architects. I help professionals grow their business by building a foundation of rock-solid information solutions for smaller healthcare, insurance, financial, legal, and nonprofits firms in Ventura County and San Fernando Valley. And have created cost-effective IT solutions, for over 20 years, specializing in cybersecurity and regulatory compliance. I am also a published author and speaker, working extensively with a variety of organizations, as well as providing small business technology education programs through business and professional associations. This just in: I will be speaking regularly at California Lutheran University's Center for Nonprofit Leadership starting in September.
Contact me if you would like me to speak at your association