Microsoft released fixes for a WHOLE lot of vulnerabilities
This morning I received this email reminding me that Patch Tuesday is the most important day of the month for Microsoft Windows nerds.
I would like to take umbrage at this point-of-view (which, by the way, means throw shade on the subject - literally).
We let Microsoft and their eager beavers figure out what is wrong with this month's updates. We hold off the updates for 2 weeks for all of our customers. We put these in a gray-list within our servers and desktops.
Then we research. We check for comments and forum entries from the Microsoft Windows eco-system with regards to the patches and what happened when these were installed. Unfortunately, every Patch Tuesday in recent memory had issues, if not disasters.
Then we either install them or more likely, install the patches for the patches. We feel it is worth the effort to spend the time waiting and checking. Our customers are worth it.
Our perspective
The other thing is updating the other software that we have responsibility for; like for Apple devices, network devices, mobile devices, and all the security devices. We do those periodically too. And perform the same wait-and-see routines. It is too important a task to leave it to a set-it-and-forget-it automatic update.
~ As Albert Einstein once said: "If you can't explain it to a six-year-old, you don't understand it yourself." ~
Meanwhile, check out this report
This free executive report may give you insights into how to build your business with safe IT environments: 10 Hidden IT Risks That Might Threaten Your Business and 1 Easy Way to Find Them
The author
Thanks for reading this short post. For more tips on thriving with small business technology, check out the other blog posts at DWPia Blogs. I am also available on LinkedIn, Facebook, and Twitter.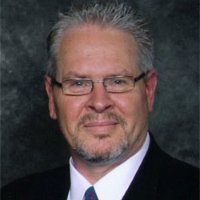 I am Denis Wilson, President and Principal Consultant for DWP Information Architects. I help professionals grow their business by building a foundation of rock-solid IT and communications solutions for smaller insurance brokerages, financial services, and accountancy and law firms in Ventura County and San Fernando Valley. I have created cost-effective personal service automation solutions, for over 20 years, specializing in cybersecurity and regulatory compliance. I am also a published author and speaker, working extensively with business and professional associations to provide small business technology education programs.
Contact me if you would like me to speak at your association